Complete your summer bucket list items as you experience San Juan County
Those who are familiar with San Juan County—also known as Utah's Canyon Country—know that the area is the perfect destination for a relaxing or adventurous getaway. Explorers who drop in for a visit will enjoy easy access to several outdoor attractions—including Bears Ears, Canyonlands and Monument Valley—as well as a wide variety of cultural and historical activities. San Juan County also offers delicious dining, scenic drives and more, making Utah's Canyon Country a popular destination that is sure to satisfy anyone's need for adventure.
3 places to eat in San Juan County
Cottonwood Steakhouse
Cottonwood Steakhouse has been serving Bluff residents and travelers for more than 20 years. The restaurant specializes in steak (surprise) and features other great menu items, including seafood, ribs, chicken, brisket and BBQ.
Goulding's Stagecoach Dining Room
Located in Oljato-Monument Valley, Goulding's Stagecoach Dining Room provides guests with a prime view of Monument Valley while also delivering authentic Navajo tastes. Be sure to try the frybread, a popular item used in Navajo meals.
Duke's
For those who are interested in casual fine-dining, head to Bluff and try out Duke's. The restaurant is known for combining southwestern flavors with new American cuisine and offers delicious mocktails.
in San Juan County
One of the most popular summer activities in the county is rafting on the San Juan River. This memorable adventure provides participants with the unique opportunity to experience some of Utah's most beautiful and unique land features, as the river runs from the mountain tops to the desert floor. Approximately 100 miles of the San Juan River is accessible for rafting and offers adventurers access to a wide variety of amazing scenery, including sandstone bluffs and deep canyons. The best way to enjoy the San Juan River is through a guided river rafting tour, which not only takes rafters to unique sites, but also assists with permits required for some activities.
Getting to know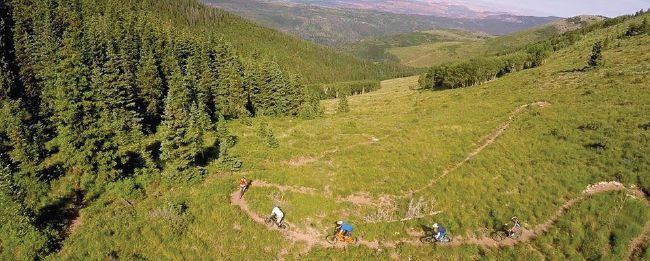 Located in southeastern Utah about an hour drive south of Arches National Park, Monticello is the second most populated city in San Juan County. The area was settled by pioneers from The Church of Jesus Christ of Latter-day Saints in 1887 and is now home to an LDS temple, which was built in 1998. Recreational activities in Monticello include hunting, hiking, camping and other outdoor and cultural options. The Hideout Golf Course, Monticello City Pool and Millsite Mountain Bike Area are three great recreational stops for individuals who are looking to enjoy some casual physical activity. In addition, Monticello is surrounded by numerous national parks and monuments, including Canyonlands National Park and Bears Ears National Monument.
Facts about Monticello:
Population: 1,980
City Limits: 2.6 square miles
Seat of government for San Juan County
Named after Thomas Jefferson's estate

Stop by Edge of the Cedars State Park Museum on Saturday, May 5 from 10 a.m. to 4 p.m. for Archaeology Day. Come watch pottery making, Pueblo weaving, flint knapping, yucca basketry and more at this free event! For more information call 435-678-2238.
Plan now to attend Young Artists in Concert, taking place on Monday, May 7 at 7 p.m. The event is being held at the San Juan High School Auditorium. Tickets vary in price, so be sure to check out the website for more information.
Mark your calendars for the San Juan Stampede Pro Rodeo, taking place on Thursday, June 7 through Saturday, June 9. For more information about the event or to sign up for a vendor booth, contact Karah Nay at 435-979-5722.
PO Box 490 Monticello, UT 84535