A Durango Scavenger Hunt: Find Our 12 Hidden Gems
Thanks Instagrammer @aliciadee33 for sharing this photo of the Diamond Belle Saloon! Share your own photos by tagging them #VisitDurango for a chance to be featured.
A secret speakeasy hidden behind a bookcase. A hotel room where a beloved Western writer wrote some of his most famous works. An art gallery smaller than your refrigerator. These are just some of Durango's 12 Hidden Gems. Start exploring and see how many you can find, or discover some of your own!
Spring Events You Can't Miss: Live Music & Beyond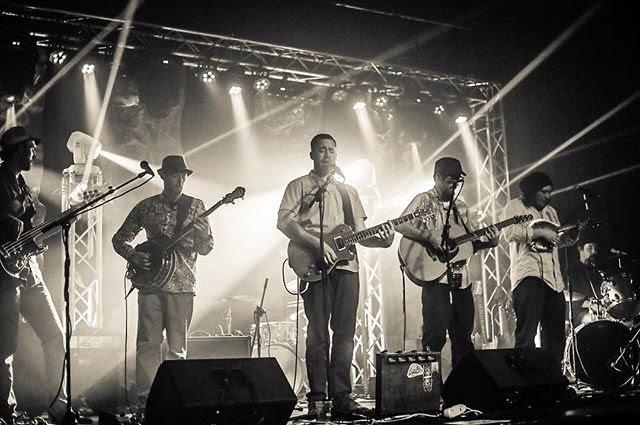 Spring's sunshine and warm weather usher in the start of event season in Durango, and you won't want to miss any of the fun that's coming up in the next few months. From weekly live coffee roastings to the Durango Train's Peanuts™ Easter Beagle Express, Durango has something to keep every member of the family entertained. View our full Events Calendar now to see what's coming up and get in on the action!
The Best Food & Drink Deals in Durango
Don't sacrifice quality for price! In Durango, our world-class restaurants are full of unbelievable food and drinks, with unbelievable deals to match. Visit an old service station transformed into a food truck mecca, or feast on Nepalese cuisine created by a former Himalayan mountain guide. Check out our roundup of the top food & drink deals in Durango, and make sure every hour of your spring getaway is a happy hour.
Get Your Tickets Now to Two of Durango's
Favorite Spring Events
The Durango Bluegrass Meltdown and the Durango Wine Experience are the stars of Durango's spring events scene. The Durango Bluegrass Meltdown takes place from

April 20-22

(get your tickets here), and the Durango Wine Experience takes place from

May 3-5

(get your tickets here). Start planning your perfect spring getaway now!
New Travel Deals Added
Visit our Travel Deals page now to see special offers from local Durango hotels, restaurants, and attractions.
Copyright © 2018 Durango Area Tourism Office, All rights reserved.
You are receiving this email because you requested information regarding visiting Durango, CO.

Our mailing address is: